PRESS RELEASE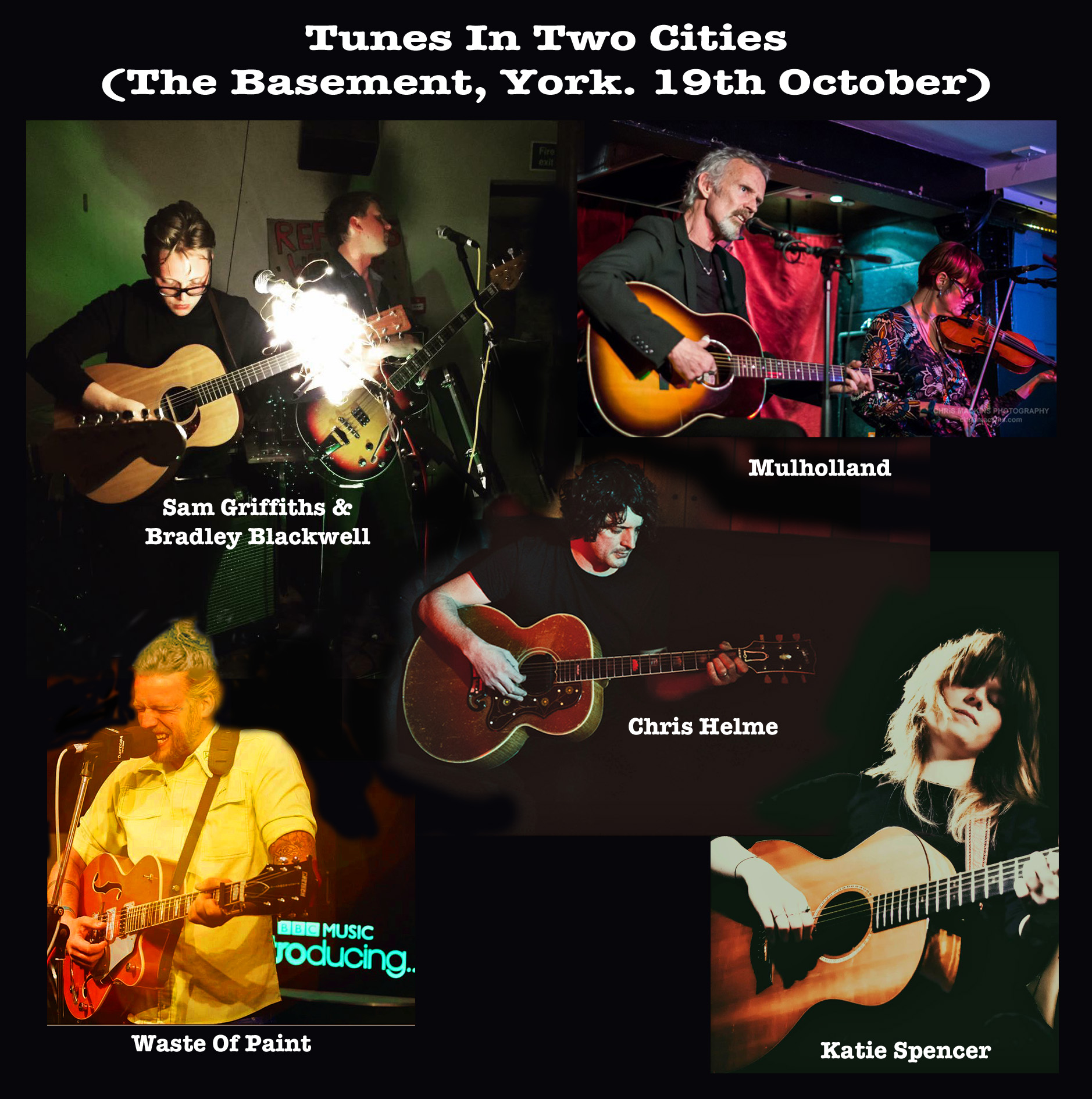 5 October 2017
MUSICIAN WITH PULMONARY FIBROSIS BRINGS BANDS TOGETHER FOR FUNDRAISER GIGS
In October, York duo Mulholland are bringing some of the best musicians from both York and Hull together under the banner Tunes in Two Cities to raise funds for Action for Pulmonary Fibrosis and The Pulmonary Fibrosis Trust, two charities focussed on helping people with pulmonary fibrosis.
Well-known in York, Mulholland have a personal interest in the charities as Ann Dunford, one half of the duo, was diagnosed with IPF (idiopathic pulmonary fibrosis) five years ago. The disease, which causes stiffening of the lungs and breathlessness, has no cure and is ultimately terminal. It is actually no rarer than leukaemia, but is not as well-known either by the general public or among some in the medical profession. There is relatively little treatment apart from oxygen therapy, some drugs which slow the disease and exercise. Life expectancy is around 3 – 5 years from diagnosis.
Ann had a flare up in 2016 after a bout of pneumonia and is now on oxygen 24/7 and has become a wheelchair user. However, the duo are still gigging in York and the surrounding area, with their personal interpretation of the Americana genre. Ann says, 'Singing is good for the lungs and I am just grateful that I can keep on performing with the help of oxygen'. She continues, 'The aim of these gigs is not only to raise funds for the charities, but also to raise awareness of this disease, which affects every part of a person's life'.
The gigs, which are at The Basement, City Screen in York on 19th October and at Kardomah 64 in Hull on 27th October feature some highly-talented artists including Chris Helme (York only), Katy Spencer, Sam Griffiths and Bradley Blackwell, Waste of Paint and Gracie Falls (Hull only) and, of course, Mulholland themselves. 'We are delighted to have a great line up of such stunningly good musicians and friends who have so generously given their time to support this cause. We are really looking forward to hosting the evening and are hoping for a great turnout at both venues.', said Stan Smith.
All money raised on both nights will go to Action for Pulmonary Fibrosis and The Pulmonary Fibrosis Trust.
The gigs, which start at 8pm, will be at The Basement, City Screen, York on Thursday 19th October and at Kardomah64, Hull on Friday 27th October. Tickets can be bought direct from the venues and via this link: https://mulhollandband.com/tunes-in-two-cities-tickets.
Mulholland are Stan Smith (lead vocals, acoustic guitar) and Ann Dunford (harmony vocals, fiddle, mandolin). They bring their own take on acoustic rootsy Americana with their close harmonaies and well-crafted, bittersweet songs. Their influences reach back to the heyday of singer songwriters in the 60/70s and since forming as a duo on 2015 they have firmly established themselves as part of the York music scene. They have been busy performing regularly with gigs all over the UK and, amongst others, they have supported Cale Tyson (USA), Charlie Parr (USA) and The Hot Seats (USA). https://mulhollandband.com/
Action for Pulmonary Fibrosis (APF) was set up in 2013 by a group of patients, family members, carers and medical specialists to provide support for patients diagnosed with Idiopathic Pulmonary Fibrosis (IPF). The charity has experienced rapid growth during the past three years in its role as the Voice of the Patient. Its connection with patients and families remains central to the charity and the IPF patient is at the heart of everything they do. http://www.actionpulmonaryfibrosis.org
The Pulmonary Fibrosis Trust helps fibrosis patients who need essential equipment such as portable oxygen concentrators, stairlifts and mobility scooters, as well as providing a dedicated phone line for those requiring counselling or emotional support and guidance. The Trust depends on donations and on fundraising from activities such as Picnic in the Park (Goole), The Belper Games, The London Marathon, The Great North Run, and long, gruelling bike rides and hikes! The services provided are in addition to the support available in the NHS and from social care providers, and they are invaluable to many sufferers, their families and their carers affected by pulmonary fibrosis. http://www.pulmonaryfibrosistrust.org
PRESS RELEASE   February 2016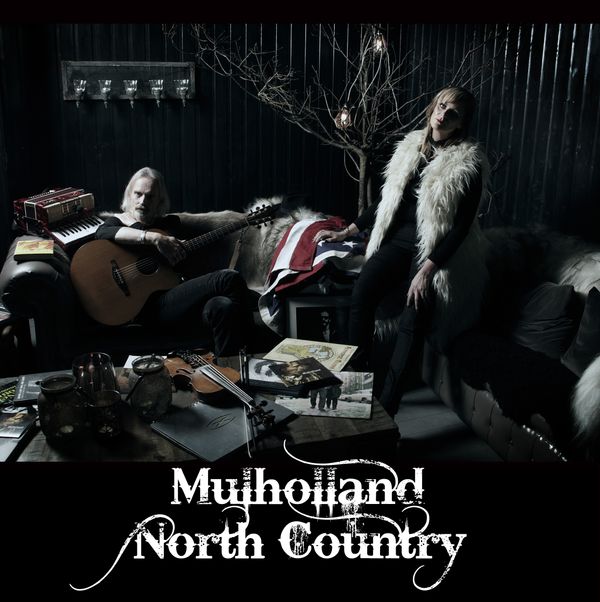 MULHOLLAND BRING IT ALL BACK HOME WITH NORTH COUNTRY
York-based Alt-Country/Americana duo Mulholland are set to release their debut album, North Country, on Good Friday (25th March) 2016 with a home-town performance at The Basement, City Screen in York.

In the few months since becoming a duo in July 2015, husband and wife, Stan and Ann have been busy performing regularly and writing this varied set of lyrical songs.  They are influenced by the sounds of America's heartlands and cover subjects such as everyman and his burden, unfulfilled dreams, lost love (sometimes reclaimed) and the lure of the itinerant life all underpinned by strong, intertwining vocals and harmonies and a rootsy fiddle sound.   

Ann (harmonies, fiddle, keyboards, accordion) said 'We feel that we have truly found our voice with this album and have taken many years' worth of influences from Bob Dylan to Laurel Canyon to Jason Isbell via the Byrds and distilled them down into these songs.  We were lucky enough to work with a number of great musicians from York and the surrounding area all of whom made outstanding contributions to North Country and gave it a real home town feel.'

The eight-track album is the result of six months of work with producer Vinnie Whitehead (of Vinnie & the Stars).  Recorded at Loom Studios in Batley and Vinnie's studio in York, the album comprises seven self-penned songs by the duo and one cover.   Stan, (lead vocal, guitar and harmonica) commented, 'We wanted to take our time over the album so that the end result would be a blend of the right instrumentation and vocals, but still retain the essential live qualities that define Mulholland.  Vinnie has done a great job of achieving this.'

Firmly established as part of the York music scene for some time, Mulholland have been making a name for themselves further afield over recent months with gigs all over the North and Scotland.  They recently appeared at The Troubadour, London and will be supporting, among others, Lowri Evans in York in March and Virginia band The Hot Seats in Whitby in August.  They are currently planning tours in Scotland and Northern Europe and will be appearing at various festivals over the summer.   In amongst all the gigs and recording they also found time for a photo shoot with rock photographer Ami Barwell and to film a video in Belfast for the first single off the album 'Black Feathers' with York film school alumni James Arden and Ronnie McQuillan.
Early mixes of the tracks 'Black Feathers' and 'My Wasted Heart' have received radio play on BBC Introducing York and BBC Introducing West Yorkshire, Vale Radio, BCB Radio as well as on Americana radio shows The Troubadour Show, The Horseshoe Lounge and United Sounds of Americana.

Mulholland will be joined for the album launch gig by The Lungs and The Bronze.  Stan Smith said, 'We are delighted to be joined by both of these duos.  We have been fans of The Lungs, with their dark, offbeat take on country, for a long time and the delicacy and feeling of The Bronze's songs is just breath taking.  This will be a real treat.'   Mulholland have also invited local artist Jo Walton of Rogues Atelier to exhibit her lino prints at the evening.   Most of the musicians who contributed to North Country will be joining Mulholland and the entire album will be played on the night.  Tickets, which cost £6 in advance and £8 on the night and are available from The Basement at City Screen , Tel:  0871 9025726 or online via:  (https://www.picturehouses.com/cinema/York_Picturehouse/film/mulholland/tickets/5516).  A copy of North Country will be given away with each ticket. Doors open at 8.00pm and the show starts at 8.30pm.
Mulholland
Mulholland are an Alt-Country/Americana duo (fiddle, guitar and two voices) based in York and currently playing all around the region and beyond.  Their sound fuses the sounds of the canyons and the sounds of the city with close harmonies and an authentic rootsy sound. 
They can be contacted either via email on mulhollandband@hotmail.com, by mobile on 07904 006935 or via the following social media links.
Website:  www.mulhollandband.com
Facebook: www.facebook.com/mulhollandband
Twitter:  @Mulhollandband
Soundcloud:  soundcloud.com/mulholland-band

North Country
A track listing and artist credits are attached to this press release.
Album cover and photos © Ami Barwell (http://www.musicphotographer.co.uk/)

Credits
Stan Smith (Vocals, Acoustic Guitar, Harmonica)
Ann Dunford (Vocals, Fiddle, Piano, Accordion)  
Backing Vocals: Holly Taymar (The Bronze), Laura Jackets (Gilded Thieves)
Dobro: Mike Tavener (Moonshine Creek, Swing Collision, Murston Bapchild & The Braxton Hicks)
Electric Guitar: Dan Archer (Continental Drift)
Cigarbox Guitar: Dogfinger Steve
Banjo: Rob Hughes (The Mothers, We Could Be Astronauts)
Mandolin: Jack Woods (Leather'o), Lewis Thresh
Double Bass: Kai West (The Littlemores, Hyde Family Jam)
Percussion: Steve Aspley
Cold Wind:
Stan Smith (lead vocals, acoustic guitar), Ann Dunford (fiddle, backing vocals), Holly Taymar (backing vocals), Mike Tavener (dobro), Lewis Thresh (mandolin), Dan Archer (electric guitar), Kai West (double bass)
Black Feathers:
Stan Smith (lead vocals, acoustic guitar), Ann Dunford (piano, accordion, backing vocals), Laura Jackets (backing vocals), Mike Tavener (dobro), Lewis Thresh (mandolin), Kai West (double bass)
My Wasted Heart:
Stan Smith (lead vocals, acoustic guitar, harmonica), Ann Dunford (lead vocals), Laura Jackets (backing vocals), Mike Tavener (dobro), Dan Archer (electric guitar), Rob Hughes (banjo), Kai West (double bass), Steve Aspley (percussion)
So Sorry Blues (Revisited):
Stan Smith (lead vocals, backing vocals, acoustic guitar), Ann Dunford (fiddle, backing vocals), Holly Taymar (backing vocals), Dan Archer (electric guitar), Kai West (double bass), Steve Aspley (percussion)
Shifting Sands:
Stan Smith (lead vocals, backing vocals, acoustic guitar), Ann Dunford (fiddle, backing vocals), Holly Taymar (backing vocals), Mike Tavener (dobro), Rob Hughes (banjo, backing vocals), Kai West (double bass), Steve Aspley (percussion)
Summertime:
Stan Smith (lead vocals, acoustic guitar), Ann Dunford (fiddle, accordion, backing vocals), Laura Jackets (backing vocals), Dan Archer (electric guitar), Kai West (double bass), Steve Aspley (percussion)
Don't Let Us Get Sick:
Stan Smith (lead vocals, acoustic guitar), Ann Dunford (fiddle, backing vocals), Mike Tavener (dobro), Jack Woods (mandolin), Kai West (double bass)
Highway 101:
Stan Smith (lead vocals, acoustic guitar), Ann Dunford (lead vocals), Holly Taymar (backing vocals), Rob Hughes (backing vocals), Dogfinger Steve (cigar box guitar, backing vocals), Kai West (double bass), Steve Aspley (percussion)
PRESS RELEASE
February 2016
NEW ACOUSTIC NIGHT AT THE ORANGE GROVE, KNARESBOROUGH

Friday 26 February sees the launch of a new night of free acoustic music in Knaresborough.  Live Lounge at The Orange Grove is hosted by Stan Smith and Ann Dunford-Smith of alt-country duo Mulholland and will take place from 9pm on the last Friday of each month at The Orange Grove pub on Market Place in Knaresborough.

The first Live Lounge on Friday 26 February and will feature renowned York singer songwriter David Ward MacLean.   'We are delighted that David will be joining us.  He is an amazing songwriter and performer who really knows how to keep an audience thrilled and enthralled', said Ann.

Mulholland, who performed at The Orange Grove in January, will be bringing their own brand of alt-country music to the evening with close harmonies, rootsy fiddle and songs influenced by the likes of Bob Dylan, Neil Young and the Laurel Canyon songwriters.

'We are delighted to have been invited to run this night by The Orange Grove and the aim of the Live Lounge is to provide Knaresborough with a relaxed end to the week in the company of some of the best acoustic artists in the area', said Stan.  'We have already booked artists such as the duos Randall & Munroe (York) and Waste of Paint (Hull) as well as Vinnie Whitehead (of Vinnie & the Stars) and country singer Steve Chapman-Smith (Wakefield) among others and we are looking forward to confirming many other acts.'

The Live Lounge will start at around 9pm at The Orange Grove pub on the last Friday of each month.  Details for each event can be found and on posters around Knaresborough as well as on local social media sites, the Live Lounge Facebook page:  www.facebook.com/liveloungeorangegrove/ and on Twitter:  @Mulhollandband.

Mulholland
Mulholland are an alt-country duo (fiddle, guitar and two voices) based in York and currently playing all around the region and beyond.  Their sound fuses the sounds of the canyons and the sounds of the city with close harmonies and an authentic rootsy sound.  They can be contacted either via email on mulhollandband@hotmail.com, by mobile on 07904 006935 or via the following social media links.
Website:  www.mulhollandband.com
Facebook: www.facebook.com/mulhollandband
Twitter:  @Mulhollandband
Soundcloud:  soundcloud.com/mulholland-band
 
David Ward MacLean
Facebook:  https://www.facebook.com/davidwardmacleanmusic/
Bandcamp: https://davidwardmaclean.bandcamp.com/