So this is the first of the mini-newsletter blogs which we'll be posting alternative months to the main newsletter (next newsletter will be out in early January)

Since Last Time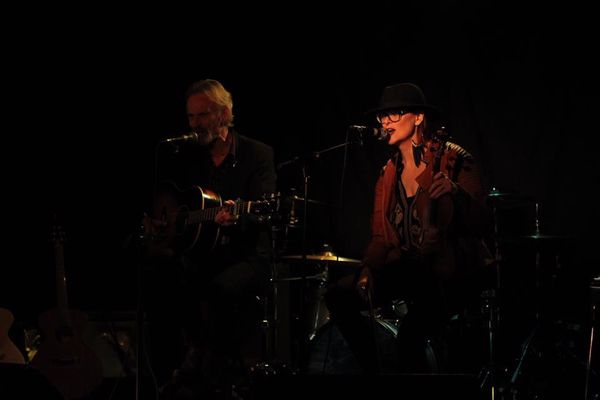 It's been fairly quiet on the performing front with just the one open mic (Stan played a few songs at Chris Helme's Ruby Tuesdays night at Sotano) and the one gig - the AAM benefit at The Crescent. But what a gig, a really great night where we were joined by Carrie Martin and Atomic Raygun plus the inimitabe Hands & Voices choir. As well as having a brilliant time we raised over £600 for this top charity. Facebook users can see some more pics here.

The night before we went along to see our friends Vesper Walk in their new stage show Really Really Want at the Theatre Royal. What talented people they are, an excellent set of songs/performances telling the story of women coming to grips with middle age.
In September we were heading up for our 5th wedding anniversary trip to Edinburgh (where we played at the Bluebrd Cafe). On the way we stopped off in Alnwick at the Lionheart Radio studios and had a coupe of very enjoyable hours in the company of Charles Ells on his School's Out show. Here's an extract from our time there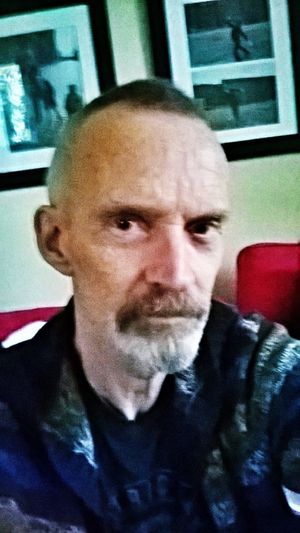 And finally, in preparation for the change of season, Stan has adopted his winter plumage.

Coming Up 
We're looking at expanding into a trio and are on the lookout for someone to join us on harmony vocals and guitar. Fingers crossed.

A couple of dates booked before Xmas, on the 3rd we'll be joining in on the Live & Unplugged night at the Theatre Royal and on the 10th we'll be doing a spot of busking for local charity SASH at the Coppergate Centre in York. Beyond that we'll be aiming to get to one or more of the below whilst we get sorted for Christmas and our move of Mulholland Towers (moving to an apartment on the other side of York)

4th Steam Town open mic at the Falcon Tap
9th  Quicksilver Kings in Hull
9th Hardwired open mic in Driffield
12th Boss Caine/Mark Wynn at the Fulford Arms
13th York Buskers at  the Hop
20th  DWM Winter Solstice at the Crescent
23rd  Boss Caine Xmas Show at Fibbers
28th Cinderella at the Theatre Royal!!