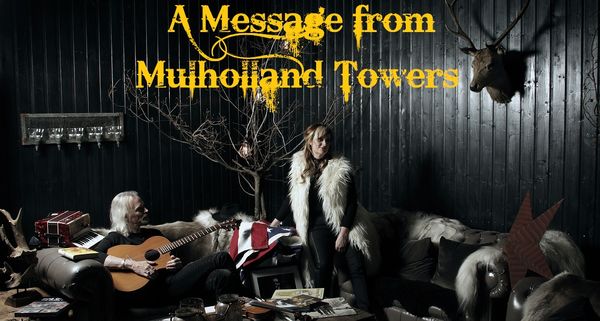 NEWSLETTER #4 - JANUARY 2016
Hi there

Happy New Year!

If you would like to regularly receive a copy of the newsletter, then you can subscribe via the form on the front page of the band website

Lots of news about what's ahead for us in 2016 a little later but first a bit of a review of last year.



Looking Back
2015. What a brilliant year it's been for us since the first Mulholland gig as a duo on the 4th July. The new incarnation debuted in York on Independence Day at the New St Ebor Feast getting a great response. Since then we've been gigging steadily at venues all over the north with spasmodic ventures into the Midlands and the Deep South. On the way we've played some really great festivals - the Artsbarge, New Ebor St Summer Festival and Bishy Road Festival (York), Freedom Festival (Hull), Shuttle Shuffle (Bradford), DylanFest (Manchester) and Atkinsons Americana Festival (Southport). We also ticked off a couple of our band goals and played support slots at two of York's premier music venues - the Duchess & Fibbers.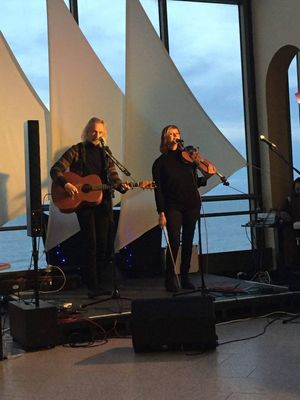 As well as the planned/billed gigs we've played lots of open mics here and there where we've met lots of lovely people and very talented musicians (who are. without exception, lovely people too) Special mention to Adam Brodie and his series of open mics (Speak Easy), Dogfinger Steve (Hardwired), Angie Taylor (Simply Acoustic), Jim McLaughlin (MusicPort) and in York - Chris Helme (Ruby Tuesdays), David Ward Maclean (The Habit) and Vinnie Whitehead (Three Tuns) If you haven't already, you should check out these nights. Always varied, always well worth a visit.

During the year we had the great pleasure of playing several times at The Boss Caine Sundown Sessions in York. It's on a Wednesday night at the very cool Nevermind/And All That Could Have Been bar. Dan Lucas/Boss Caine plays a set or two and there's a couple of bands/artists doing their stuff. Check it out.

On the run up to Christmas we had an excellent series of gigs starting off with Neil Young's 70th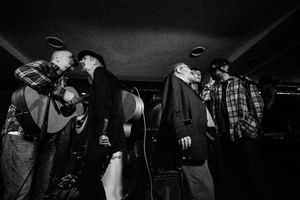 Birthday celebrations where a truly amazing lineup of York's finest played their favourite Neil songs and helped us to raise over £1,200 for York charity Accessible Arts & Media (AAM). We had such a great time with the wonderful AAM people that we played a house concert for them a few weeks later.

In early December we did a spot of busking to raise funds for another York charity SASH which helps to prevent young people becoming homeless. It was a bitterly cold day but a lot of fun.

Prior to the floods causing havoc, we had a visit over to the Black Bull in Haworth where we had a great night singing some songs for Ben 'Blue' Waters' Roots & Blues Night. The night before, we were at Fibbers and our gig with Pelico. Brilliant. Then we were off on a mini tour of Scotland, Actually a few days up to the very far North East of Scotland, Lybster, to visit family but thought we'd take in a couple of gigs on the way there/back. We played at Ryries in Edinburgh and Hootananny in Inverness. Both great venues. Hoots was especially good, loved the set from Sandra MacBeth. What great audiences up there. We'll be back.

Radio
As we mentioned last time, the early mixes of the songs off the new album have been getting some radio plays. We sent out a couple (Black Feathers and My Wasted Heart) and received great feedback and plays on Vale Radio, The Horseshoe Lounge, The Troubadour Show, United Sounds of Americana, The Audiophile Show plus BBC Introducing in York and Leeds. All bodes well for the new album.
 
Video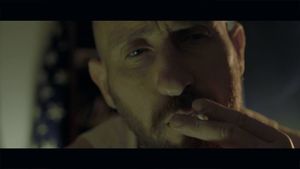 Our first single off the album will be Black Feathers and to help promote it we flew over to Belfast before Christmas to film a music video (as you do) We worked with the same great guys who produced the Come On Back video (James Arden and Ronnie McQuillian). This time the plan was to go for full colour and grand locations. To that end we took over a loft apartment in Belfast for the interior shots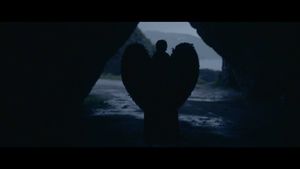 and went up the Antrim coast for some brilliant scenes in the caves there. We've only seen screenshots from it all as yet but it does look like it's going to be something rather special.

In the meantime there's some video of us from a gig at the Fleeting Arms at the end of last year which was filmed by York cinematographer Camille Sainsbury.

As well as the new video, we have lots of gigs in the diary and more pencilled in at venues all over the country but one nearer to home is at a new music venue in York, The Crescent on the 9th March. It's the first concert promoted by York Calling and we'll be supporting the very talented Lowri Evans.
Is It Rolling, Bob?
We also have a few more Bob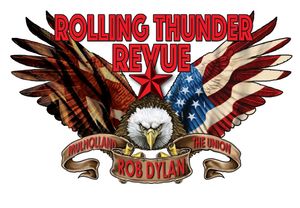 Dylan related gigs this year. On the 23rd January we're in Leeds at Seven Arts where we'll be playing a set as part of the Rolling Thunder Review. As the name suggests (for Dylan aficionados

anyway) it will be a night of music in t

he spirit of the mid 70s Bob Dylan tour where a bunch of his musican friends joined him playing lots of old and new songs. We'll be singing songs from the new album before sets by The Union and the Rob Dylan Band.

We were due to join Blonde On Bob and Freewheelin before Christmas for a night of Dylan songs at the Black Swan in York. Unfortunately the floods forced a postponement with the gig now scheduled for the 7th March. We'll be dusting off our Dylan repertoire so if you're a fan of Bob's music then you're in for a great night.

The final Dylan-related gig we have lined up is a celebration at the Basement to mark Bob's 75th birthday (May 24th). We'll be running it on similar lines to the Neil Young birthday benefit and have some great musicians lined up for the night with all of the ticket money going to York MIND.
 
New Album: Launch & Tour
So. we hear you ask, where are you with the new album? Well it's all done bar the shouting :-) All of the tracks are finished and mixed and it's gone off for the final stage (mastering by Andy Jackson) then we work on the album sleeve and sort out producing the actual CDs. You can read an early review of the album here.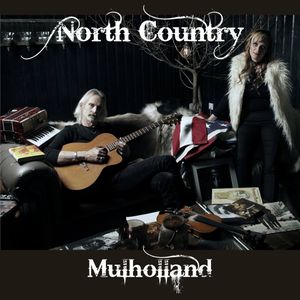 It's been a fantastic few months working on it with Vinnie Whitehead (who recorded, mixed and produced it all) as well as a host of our musical friends who sang/played so brilliantly on the tracks -
Laura Jackets (The Gilded Thieves), Mike Taverner (Swing Collision and Moonshine Creek), Rob Hughes (We Could Be Astronauts and The Mothers), Kai West (The Littlemores and Hyde Family Jam), Holly Taymar (The Bronze), Jack Woods (Leather'o), Lewis Thresh, Steve Aspley, Dan Archer and last but not least Dogfinger Steve. Lovely people. Amazing musicians.

We'll be launching North Country at the Basement York on Good Friday March 25th where we'll be joined by The Bronze and The Lungs. Two more duos and two of our favourite bands. We're really looking forward to the night and hope you'll be able to join us. There will be more about it in March's newsletter but you will be able to buy tickets from City Screen in York or via the Basement's website. And there's a free North Country CD included in the ticket price!
That's it for now. Keep in touch and do come and have a chat to us when you come to our gigs. We'll be back with another update in March, the earlier newsletters are here on the website. If you know of anyone who might be interested then please feel free to forward this to them.

Take care and see you soon.

Stan & Ann