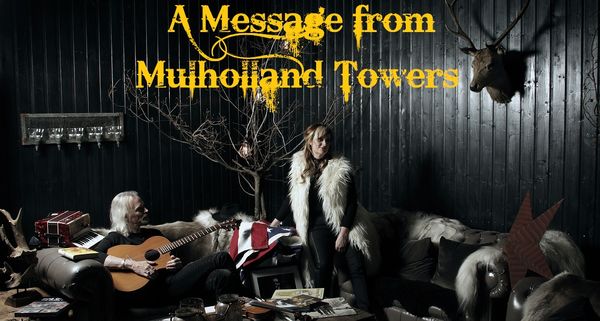 NEWSLETTER #11 - APRIL 2017
Hi.

Welcome to the first newsletter of 2017, your (now) quarterly dip into the world of Mulholland.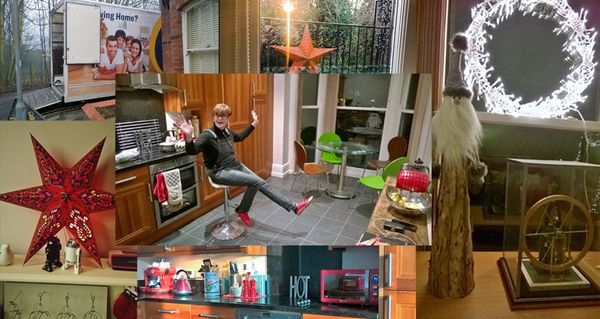 Christmas seems a long time past now and, as well as indulging in the usual festive activities, we spent a fair amount of it relocating Mulholland Towers across town in a lovely first floor apartment. We're well and truly settled in now and enjoying life south of the river with occasional jaunts into town via Micklegate (a bit of a revelation to us, excellent shops and cafes we'd never come across before).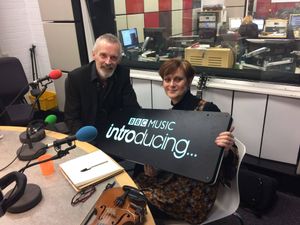 In the last newsletter we mentioned we were due to go into BBC Radio York to record a session for Jericho Key's BBC Introducing show. Well we did (with Stan sporting his winter plumage) and a very fine time we had, singing some songs and chatting to Jericho about this and that. Ann also recited the lyrics to one of our songs for Poetry Corner :-) It aired on the 7th January but if you missed it you can listen to it here



Video Times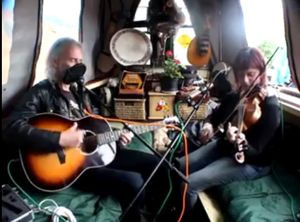 We've amassed a fair few videos of us at gigs etc. over the last couple of years but are always happy to add to the list if you have any you've recorded.  You can view what we have on our YouTube channel and on the band Video page. A couple of nice ones from last year surfaced recently - My Wasted Heart from a gig at Factory Studios, Bradford and Highway 101 from the Narrowboat Sessions in Chirk. 



Is It Rolling, Bob?


It's coming up to twelve months since the release of our last album, North Country (still available as a CD or download) and we've been pondering about what to record next. More news next time but it's looking like it will be a collection of our versions of some of our favourite songs from some of our favourite artists.

Out & About
Gigs, Movies & Theatre
We've always enjoyed nights out going to see local and regional gigs and are still catching the occasional goodie. One very memorable gig we went to in February was a live staging of the Transatlantic Sessions (gather the TV show is coming back later in the year). Hosted by the brilliant Jerry Douglas & Aly Bain, the stage show has been touring the country and we went to see it at the Sage, Gateshead. Such a great night with The Civil Wars frontman John Paul White, Tift Merritt, Jim Lauderdale & Eddi Reader taking the lead vocals backed by a stage full of excellent musicians. Lovely stuff.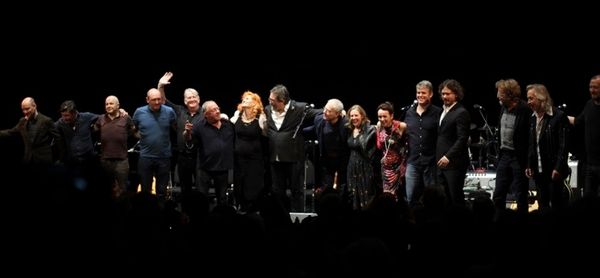 We  used to be regularly visitors to our local independent cinema (City Screen, York) but lately it's only been to lounge around in the cafe drinking coffee. Well we're starting to get back into sampling some of the latest offerings of Hollywood and beyond and have seen three excellent offerings recently - Rogue One (Star Wars back on track), La La Land (great musical for people who aren't keen on musicals) and Logan (superhero movie for those who don't like superhero movies)

And then there's the theatre, in our case The Theatre Royal, York, As we mentioned last time, we went to the panto at Christmas to join in on another one of

Berwick Kaler's festive

frivolities (which reminds us that tickets for next year went on sale recently). Anyway since then we went to see a really cleverly staged/told version of E.M. Forster's The Machine Stops in the studio. Excellent, we need to get out more to the theatre too.

Open Mics etc.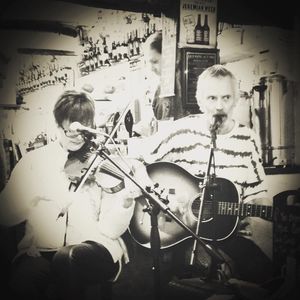 We've always been partial to the occasional informal music night where you get to sing a few songs and listen/chat to other musicians. We've done a bit of that lately including a night over in Driffield celebrating the wonderful Dogfinger Steve's 50th Birthday, a few songs that became a short set at Hawkshead Brewery's Open Mic in Cumbria, Sunday Busking Sunday at the Habit, York (see pic) and David Ward Maclean's Open Mic there. David started the night with a selection of songs from his new album. He's such a great songwriter (and singer/guitarist). Have a listen here. On the 24th March we took part in A Song For Bob at the Edinburgh Arms in York (25 singers/25 Dylan songs). A fun night which helped to raise funds for the Alzheimer's Society. We plumped for One More Cup Of Coffee. No doubt we'll be popping up again at the odd open mic in the coming months.

Our Gigs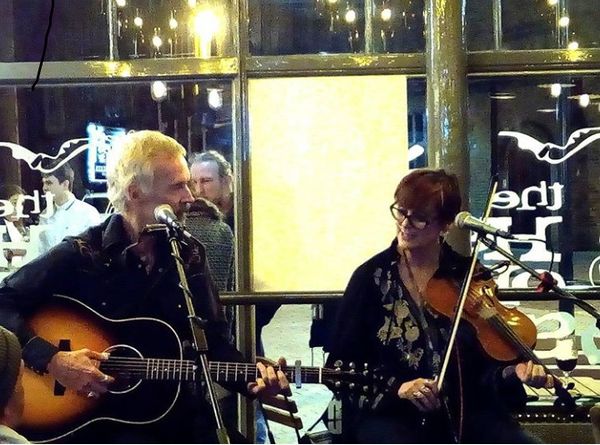 And then there's our gigs. We've had a little bit of a rest at the beginning of the year but started getting back into the live performance side of things with a couple of 'local' gigs. Both new venues for us (and therefore new audiences) but great nights in March at the Old Royal Oak Knaresborough with Steamtown and The Head of Steam in Hull with The Quicksilver Kings (little bit of video here) All bodes well for the rest of the year, the diary is filling up nicely with a range of gigs (bars, pubs, festivals) all across the UK.

Checkout the dates for the next few months below, in particular we hope to see as many of you as possible at our Basement gig in York on Good Friday with a fantastic bill of country artists. More details and ticket link here



Ann Update


Things are pretty stable at the moment following a brief brush with pulmonary rehab and an attempt to get to grips with an anti-fibrotic treatment so we're out and about a bit more. We're also now planning our two fundraising gigs for later this year – one in Hull and one in York and both with an amazing line up! More details to come… We'll be raising funds for Action for Pulmonary Fibrosis and the Pulmonary Fibrosis Trust, but if you would like to make a donation in the meantime just go over to our Just Giving page.

Coming Up
Below you'll find the current list of gigs up to the end of July. You'll see that we're now booking gigs in May as we've had to cancel our plans to go to the USA. Too many hurdles to jump with Ann's IPF, but we still have those dreams of Nashville…

APR 14: YORK  The Basement with Steamtown, Steve Chapman Smith + Gracie Falls
APR 29: FILEY Filey Folk Festival@Belle Vue
MAY 07: WHITBY Whitby Pavilion
MAY 16: HARROGATE Hales Bar
MAY 26: HULL Kardomah94
JUN 10: KEIGHLEY Willow Tree Inn with Ben "Blue" Waters
JUN 17: DURHAM Coxhoe Festival@Coxhoe Leisure Centre
JUN 30: EDINBURGH Bluebird Cafe
JUL 04: LONDON Aces & Eights with Boss Caine + Tim Loud
JUL 12: LEEDS Seven Arts
JUL 15: RADIO This Is My Country, BRFM 95.6 FM
JUL 16: FOLKESTONE Lime Bar Cafe
JUL 21: LINCS Festival 8

As always you can find details of all of the gigs we have lined up on the website which we update regularly.

That's it for now. Keep in touch and do come and have a chat to us when you come to our gigs. We'll be back with another update in July, the earlier newsletters are here on the website.

Take care and see you soon.

Stan & Ann