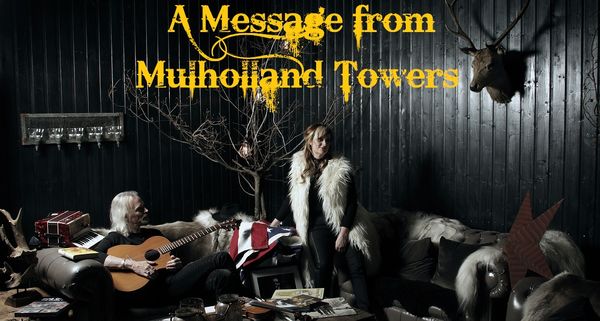 NEWSLETTER #10 - JANUARY 2017
Happy New Year!

Welcome again to your bi-monthly dip into the world of Mulholland.

Since Last Time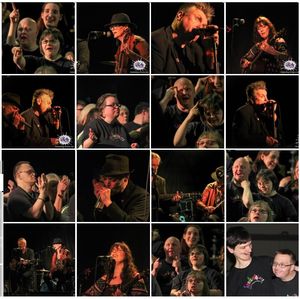 In November we were at the Crescent again with Graham Metcalf on pedal steel guitar for our fundraiser gig for AAM (Accessible Arts & Media). We were joined by Carrie Martin and  Atomic Raygun and AAM's Hands & Voices choir who opened the night. It was a really wonderful evening with lots of brilliant music and smiling faces. And what's more the gig raised £600 for AAM. Here's a video of a song from our set.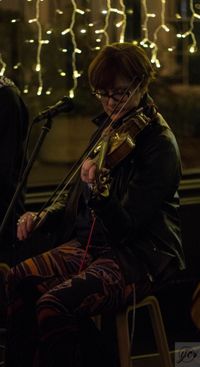 We began December with a spot on the Live & Unplugged music and poetry event organised by Jessica West at the Theatre Royal. Again, a really great night involving the talent of Sam Griffiths, Bradley Blackwell, The Two Hannahs, Bull, Mr Saxton, Rachel Croft among many others. We're hoping it will become a regular event.
2016 was a busy year for us with over seventy gigs all across the country and twenty(ish) visits to open mics in and around York. In December we dropped in at the Falcon Tap (hosted by Knaresborough duo Steamtown), Dave Keegan's open mic at the refurbished/reborn Winning Post and Ruby Tuesdays (Chris Helme's open mic at Sotano).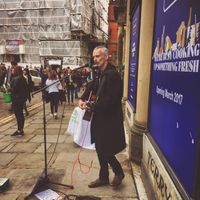 Another York charity we've been supporting over the last year or so is SASH who help prevent young people becoming homeless. In mid December Stan joined the charity's busking weekend and helped to raise over £2,500.

Our final gig of the year was another al fresco event, this time in Knaresborough where we played outside our good buddies Kris & Steve's shop Country2Western. We added a couple of seasonal songs into the set which helped to get us into the Christmas spirit.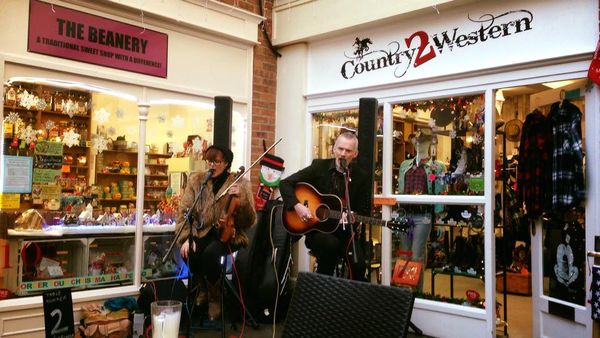 Talking of Christmas, we hope you all had a good one. We have spent it in our relocated Mulholland Towers on the Mount (still in York). We had a busy week getting the place together but managed to get it all shipshape and Yuletide ready in time for the festivities. They started with our first visit to David Ward Maclean's Winter Solstice concert, a truly magical night by York's very finest singer songwriter.

A nice surprise on Christmas Day (along with Santa's presents) was another song from our time in July at the Narrowboat Sessions which popped up on Facebook. You can see the video here.

We topped it all off with a visit to the panto (Oh Yes We Did!)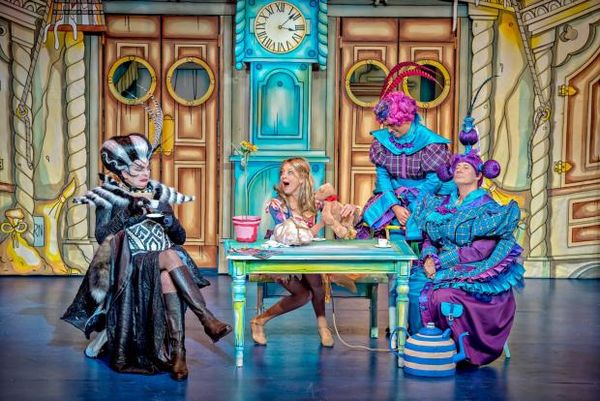 Radio Days
We've had a fair few radio plays of our songs over the last couple of years as well as the occasional live interview/session. The most recent has been a live session at Lionheart Radio in September when we spent an afternoon chatting to Charles Ellis on his School's Out show, picking some of our favourite tracks by our favourite artists and singing some of our own. There's now an extract from our time there for your listening pleasure :-)

Coming up in January (Saturday 7th) we'll be back at BBC Radio York, this time on Jericho Key's BBC Introducing show. We're really looking forward to it and check it out on the night (starts at 8.00pm) or via iPlayer.



Ann Update


We're pleased to say that Ann has been reasonably stable over the past few weeks, which has made singing and gigging easier. We are continuing to raise funds for Action for Pulmonary Fibrosis which does great work to enable research and support patients. If you would like to, you can make a donation to the charity via our Just Giving page.

Coming Up
JAN  07: BBC Introducing session
MAR 12: Leeds Speakeasy at Church
APR 14: The Basement with Steamtown, Steve Chapman Smith and Gracie Falls

As always you can find details of all of the gigs we have lined up on the website which we update regularly.

That's it for now. Keep in touch and do come and have a chat to us when you come to our gigs. We'll be back with another update in March, the earlier newsletters are here on the website.

Take care and see you soon.

Stan & Ann